Product List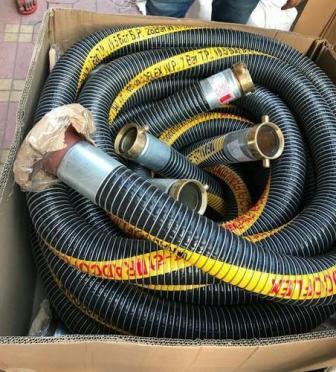 Our Oil Unloading/composite hoses are extremely flexible, light and strong. They are primarily used for bunkering of chemicals and oily products. Composite hoses are available in sizes from 1½" to 10" (DN40 to DN250). Composite hoses have a high chemical resistance, and are therefore commonly used in chemical eribution terminals, refineries and shipping companies among others. Typical uses are as general transfer hoses, jumper connections, in-plant transfers, ship to shore cargo hoses and much more environments. They can be used in oil/chemical storage and dist.
Application:
Composite hoses are lightweight, kink proof and flexible for superb handling.
Multi-layer construction prevents catastrophic failures.
Flexibility is retained at low and even cryogenic temperatures
Fatigue-free and do not age or weather.