Paras Rubber Hose India R & D department is focusing on enhancing the quality of products through regular research & experimentation. Here, we are well equipped with ultra modern and precision equipments to gain excellence in Research.
The endeavor of our quality control department begins from the procurement of the raw material itself and is carried out at all the progressive steps. A brief look at the procedure undertaken-
Raw material inspection;
Strict control over the entire production procedure;
Random Sampling of the finished products;
After delivery, Follow-ups .
Due to our constant R&D and our efforts to provide best Rubber hose, all our customers keep on encouraging us by giving repeated orders .So,whether it is automative, industrial, heavy duty or your special designed custom parts.you can expect quality in every order you place.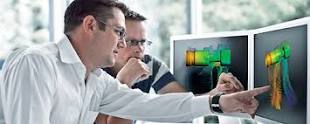 The major tests conducted in our in house lab on routine basis are-
Tensile Testing
Elongation Testing
Compression Test
Chemical Resistance Test
Hydrostatic Pressure Test
Specific Gravity Test
Durometer Test and Many More...

We are committed to provide the best suited products and unparalleled services to our valuable customers.