Rubber Sheets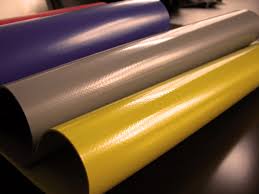 Hypalon Rubber sheets are highly resistant to adverse impact of atmospheric conditions mainly in strong Sunlight and ozone.
Main Properties
:- Hypalon rubber sheet has the outstanding resistance to oxidation, ozone and weathering. It has excellent electrical properties and is resistant to fire and self-extinguishing in nature. Resistant to most inorganic chemicals, acids, oils and greases.
Applications
:- Hypalon rubber sheets are mainly used in construction, chemical, automobile and electrical industries for its impermeability properties.
Common Name
Chemical Name
Nomen-clature
Hardness Range
Low temperature resistance
Heat resistance
Tensile strength
Elongation Strength
Hypalon
Chlorosulphonated polyethylene
CSM
Shore A 50 -70
-35° C
Max. Continuous -130° C
Max. intermittent-

Up to
150 kg /cm sq.
Up to 400 %
Specific Gravity
Thickness
Width
Length
Surface
Insertion
Packing
Compression Set
1.30-1.45 gm/cm³
0.5-6 mm
6-60mm
1.0/1.2m
1.0/1.2m
10m
2.0/2.4m
Plain (smooth)/ fabric marked/patterned.
Possible –Nylon/cotton/polyester
Rolls/flats
Max.40% for 22hrs at 70° C