Rubber Sheets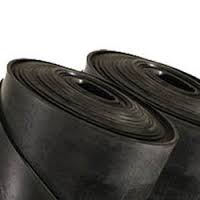 STEAM QUALITY
RUBBER SHEETS
Applications
:-
Used in steam processing equipments, chambers , foundations of heavy machinery etc.
Constructions
:- Synthetic high temperature & degradation resistant rubber compound.
Thickness
:
1.5mm to 100.0mm as per requirement.
Size of Rubber Sheets
:
1.20mtr. Width & Length upto 2.40mtr. in Press finish.
Long length from 0.5mm to 6.0mm thickness in Calendered finish.
Surface
:
Plain/Patterns.